Laminate floors, the most beautiful floors out here!

We are located throughout the Netherlands
Shop the most beautiful floors
Are you looking for a floor that is easy to maintain and easy to install? You should consider a laminate floor. Laminate floors are easy to maintain. This makes them extremely suitable as a floor for your home. Laminate flooring has the appearance of a real parquet floor, but with the practical advantages of a laminate floor. At Laminaat en Parket we offer a wide range of beautiful laminate floors. Feel free to visit one of our branches to take a look at our extensive range of floors.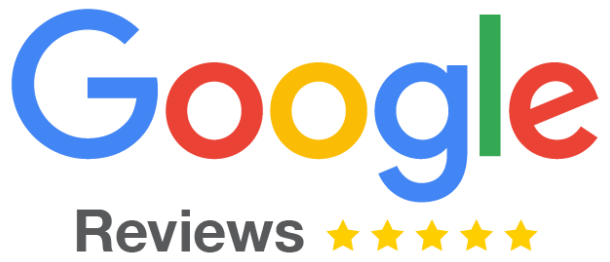 4,89

Based on 72 reviews
The largest floor shop in the Netherlands is just around the corner! This is what our customers say:
Have you seen a floor cheaper elsewhere than with us? Then we match the price and adjust the price of the product in our range!

Dave - Amsterdam

Hele goede ervaring met Laminaat en Parket. Van verkoop tot montage zijn we erg goed geholpen. Tijdens onze verbouwing last gehad van een vocht probleem. Laminaat en Parket heeft ons hierin heel goed geadviseerd en ons behoed voor het maken van verkeerde keuzes.

Rachel -Rotterdam

Had laatst 9 bedrijven gebeld, nergens was de PVC vloer die wij wilden leverbaar, pas begin oktober. Enkele dagen later werd ik teruggebeld door Robin van Laminaat en parket Den Haag en hij meldde dat zij wel konden leveren! Daar waren wij héél erg blij mee. Binnen een week keurig geleverd.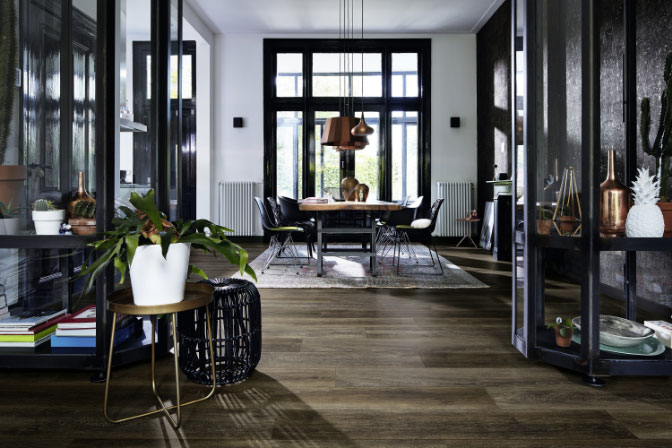 Better quality laminate floors
The properties of laminate have improved over the years. Nowadays you already have top quality laminate flooring for a considerably low price. This means that better quality laminate floors are now also available. In addition, the market for laminate has also developed strongly. Nowadays it is possible to realize realistic wood designs. The result of this development is that the authentic decors are almost indistinguishable from real wood. No wonder that laminate and laminate floors are so popular.
Many choices in laminate flooring
Thanks to the developments in recent years, there is now a lot to choose from when it comes to laminate. Laminate floors with knots, nail holes or grain - it's all possible nowadays. This can be very useful if you want to choose a laminate floor for your home. A floor in a home has to feel welcoming and be an expression of your taste. Because of the huge range in flooring, there will always be something that suits you. Moreover, these floors are easy to adjust and choose entirely to your own wishes. This will also make your laminate floor unique.

Lowest prices!

We're checking the competitors.
Only the best brands of laminate
There are currently many types of laminate flooring on the market. At Laminaat en Parket, we only have the best brands. In other words, our very extensive range of laminate floors consists of purely top brands. This includes names such as Parador, Quickstep, Balterio, Berry Alloc and Meister. Rest assured, you will always find a laminate floor that is entirely to your taste. Our wide range of laminate floors is always of high quality. Are you looking for a specific product or laminate floor, but having trouble picking the right one? Please get in touch. We'd love to help you!
Parador laminate flooring
You probably are not aware of the differences between the brands we mentioned earlier, so, we will briefly discuss these brands of laminate floors. The Parador laminate floors are for those of us who want something a little different. Parador distinguishes itself as a brand of laminate flooring by its design. In addition to the usual wood structures, this brand also offers a collection of laminate floors with other patterns. Consider, for example, a laminate floor with the appearance of marble. In addition, it is also possible to choose a pattern of oriental tiles or the print of an old fruit box. A Parador laminate floor is very suitable for people who want to distinguish themselves.


20.000 m 2
showroom

Large stock, Take immediately


Free parking From €250,-
Free shipping

Only high quality brands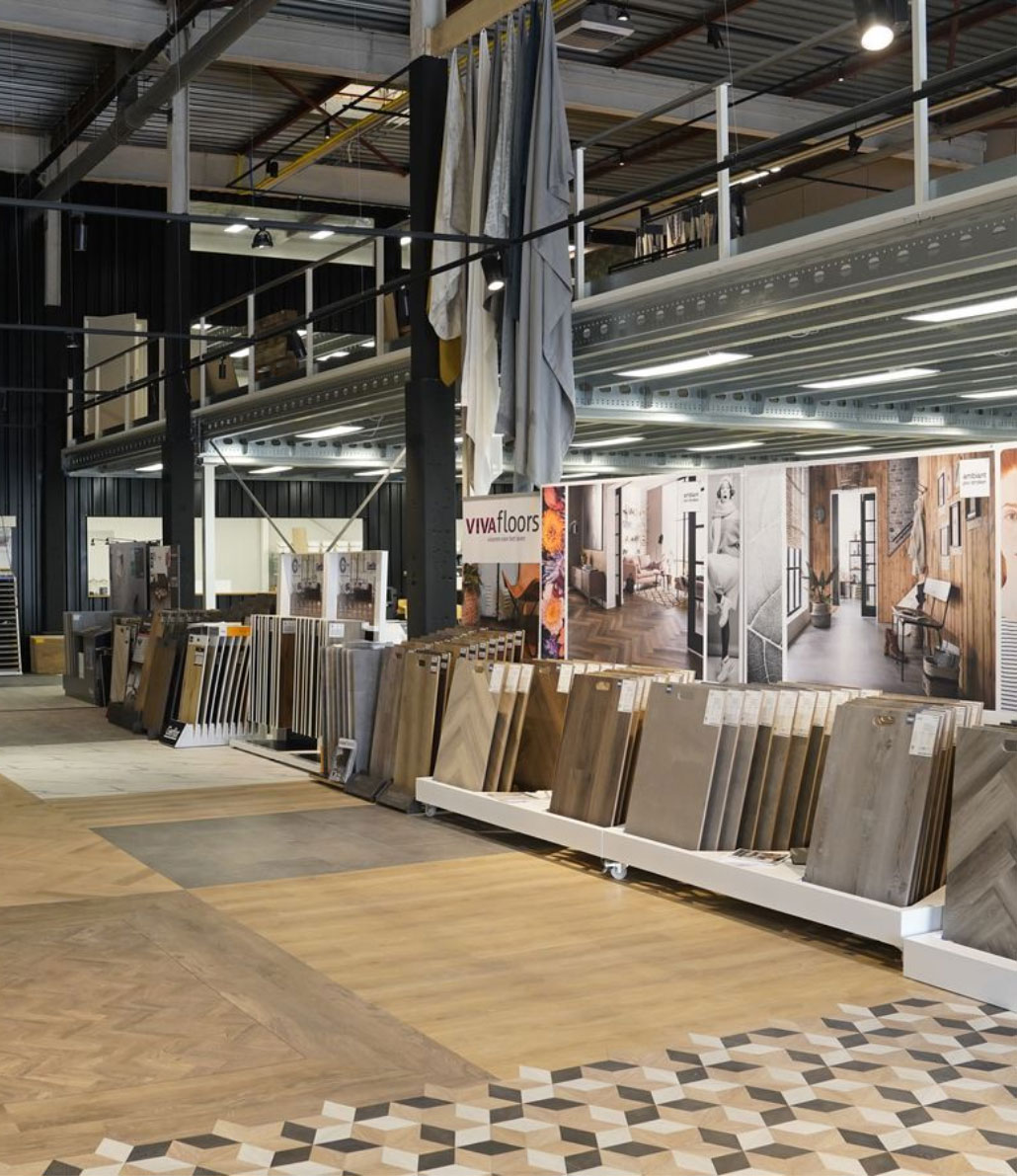 Quickstep
In addition to Parador, Laminaat en Parket also has the famous Quickstep in the laminate flooring range. The laminate floors of this brand are available in many shapes and sizes. All Quickstep laminate is of excellent quality and also water resistant. Quickstep is known for its palpable wood structures, bright colors, matt gloss planks and natural-looking motifs. At Quickstep the design of the laminate floor is not the only top priority. The durability of the laminate floors is also a high priority for this brand. In short, a brand that makes beautiful and reliable laminate floors.
Laminate floors from Balterio
Another high-quality brand in our range is Balterio. The laminate floors from Balterio are known for their perfect quality. Moreover, the laminate of this brand always has an attractive appearance. This means that every house can feel like a home in no time. The range of Balterio laminate consists of the most diverse designs. You can choose from classic oak to pronounced walnut. Balterio knows how to respond to the latest home trends like no other. If you opt for a Balterio laminate floor, you are sure that you will keep up with the times.

Berry Alloc laminate
Berry Alloc is another top brand from the Laminaat en Parket range. This brand has gained a lot of popularity thanks to the combination of beautiful designs with a high degree of technology. Berry Alloc floors are not only beautiful, but also of very high quality. However, that is not all this brand has to offer. In addition to the standard range, Berry Alloc also has a High-Tech line. This line of laminate is specifically produced for intensively visited spaces. Think of shops, restaurants, hotels and even airports. In short, Berry Alloc provides for both individuals and business customers.
Laminate flooring from Meister
To finish it all off we discuss the Meister brand. Flooring from Meister is characterized by its elegant color shades and natural-looking decors. For example, spruce, oak and walnut belong to their range. But there are more options at Meister when it comes to laminate flooring. In addition to wood patterns, Meister also has floors with a stone structure. These floors are ideal if you are looking for a different look. These stone structure floors are regularly used in modern, sturdy interiors. Thanks to the diverse range there is always a suitable Meister floor.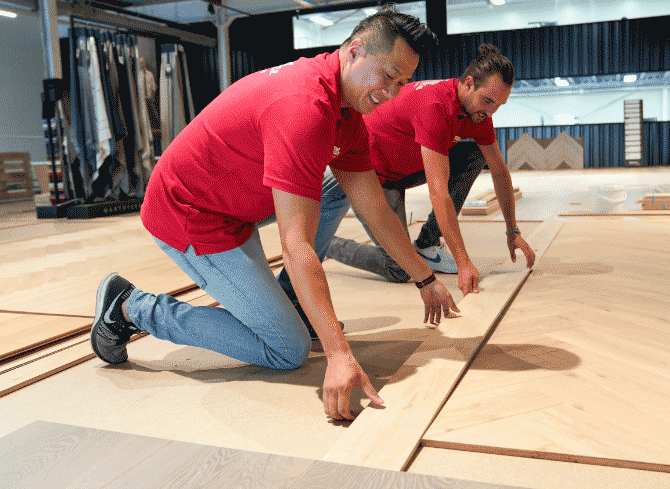 Laminate and underfloor heating
Laminate and underfloor heating nowadays go together just fine. There are, however, a few conditions to bear in mind when you lay laminate over your underfloor heating. In our blog about underfloor heating with laminate , we are happy to explain it to you.
Flooring installation, laying laminate flooring yourself or having it done
If you have ultimately chosen a laminate floor, you can still choose to lay the floor yourself. You don't have to be an expert to lay a floor reasonably well. However, it might be a good idea to let a professional take care of your flooring with the laying service from Laminaat en Parket. We will gladly lay the entire floor for you. You no longer have to worry about it.
If you have any questions about this or want to receive more information about buying laminate flooring or something else, don't hesitate in contacting us. we are always happy to help you! You are also very welcome in one of our branches in Alkmaar, Almere, Amsterdam, Apeldoorn, Den Haag, Eindhoven, Leiden, Sliedrecht and Utrecht .

Questions or suggestions? Send us a message!